Newly revealed statistics have shown the number of homeowners planning to make green energy improvements has increased by 10 per cent in the last year.
The Greener Homes Attitudes Tracker from NatWest has released its latest data, calculating that 63 per cent of homeowners are planning to make green upgrades to their homes, up from last year's 53 per cent.
Nearly a quarter of homeowners said that they are "a lot more likely" to implement energy efficiency measures in the next year due to the rise in cost of living.
The plans are particularly prevalent in those aged 18 to 34, with 13 per cent intending to install a heat pump within the next twelve months, and 18 per cent planning to install an electric car charging point.
The number of electric vehicles in East Hampshire rose by more than 50 per cent last year, while a separate study from 2020 showed the South East was the region in the UK with the highest number of energy efficient homes.
This comes less than a month after one of the area's councils - Fair Oak and Horton Heath Parish Council - announced it was taking part in national climate change initiative The Greening Campaign.
A spokesperson from the council said: "We hope that our community will pull together to help reduce their carbon footprint, create more wild spaces for nature, reduce energy bills and understand how climate change affects health by participating in the campaign."
So how can you make your home greener and save money on energy bills?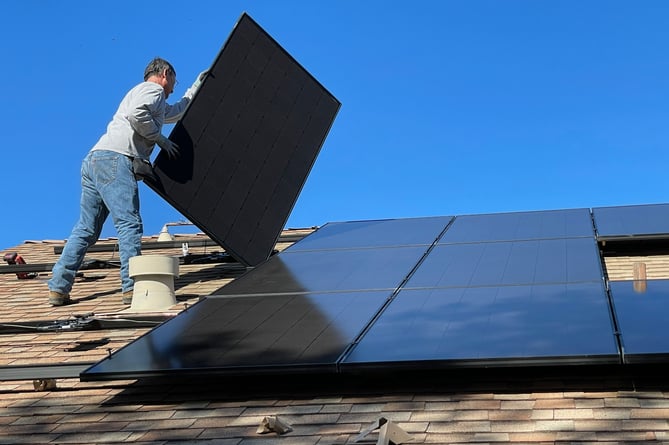 Solar panels are one way to cut down on energy bills.
(Bill Mead on Unsplash)
Installing solar panels on the roof of your home reduces both your carbon footprint and your energy bill - and photovoltaic panels are cheaper and more efficient than ever.
Heat pumps use heat and air from the ground and recycle it by turning it into heating for your home. An added bonus for this is that the government is offering financial incentives for this as they aim to meet emissions targets.
A relatively small change, switching out your current lightbulbs for LED-powered ones could save you a bit of money every month and make your home greener.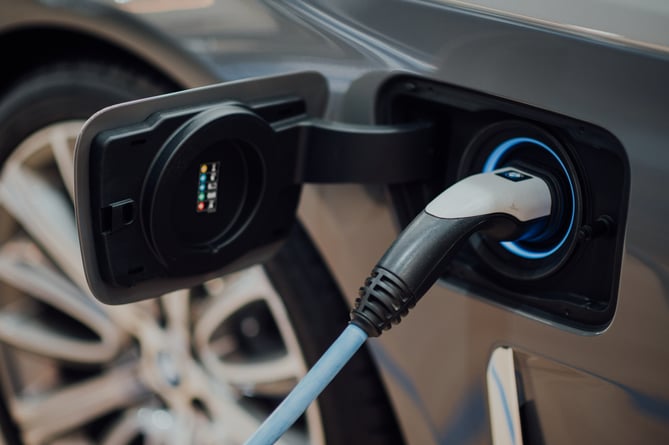 Installing an electric car charging point in your home is a good way to cut down on emissions.
(Chuttersnap on Unsplash)
Install an electric car charging station
For this one to work, you'll need to switch to an electric car too - and while the initial cost may be high, you will dodge the inflating petrol prices (as well as receive another government incentive) and save plenty on carbon emissions.
Making sure that your home is fully insulated is a great way to make sure that you save on heating bills in the winter months.
Lloyd Cochrane, head of mortgages at NatWest, said: "Since launching the tracker a year ago, we've seen a real shift in people's mindset towards making their homes more energy-efficient.
"Alongside a longer-term trend of increasing climate awareness, sharp increases in energy bills and the cost of living more generally has made energy efficiency much more important to consumers' everyday lives.
"Given this backdrop, it's clear homeowners, in particular, are starting to think about making changes in the home, with younger homeowners the most active, and whilst this is encouraging there is more to do to support homeowners with the green transition across industry and government policy.
"As part of that effort, we launched the Sustainable Homes and Buildings Coalition last year, working across the industry to understand the practical barriers that face homeowners and find ways to help them by addressing these challenges.
"Alongside this work, we are working to expand our range of products and services that will help homeowners on this journey and engaging with government to propose policies that can work with industry efforts to support this change."