People have been voting in their thousands for the most creative, unique indie businesses – and Petersfield businesses have come up trumps. 
Now in their tenth year, the 2023 Muddy Stiletto Awards is the most popular Muddy Awards to date. 
More than 77,000 businesses were nominated across the country, with 800,000 votes cast.
Bambino Baby in Petersfield was voted Hampshire's best children's business. 
Bambino Baby owner Roamy Hunt said: "To just have so much support is everything to me – I really do appreciate every person who voted."
Ms Hunt is a baby wearing specialist and helps parents and carers find the babycarrier that is right for them. 
She said: "Babycarriers are like a pair of jeans – it's not one size fits all." 
Ms Hunt has even had grandparents who are worried about navigating the stairs while holding a baby come in and ask for her help. 
Ms Hunt opened because of the pandemic when lockdown prevented her from travelling and offering her services. 
She opened her shop two years ago and now people travel from all over to ask for help to become baby hands-free.  
Another Petersfield business won the coveted Muddy Stiletto award. 
Maia Smith took the Hampshire florist top spot with her shop Maia's Flowers.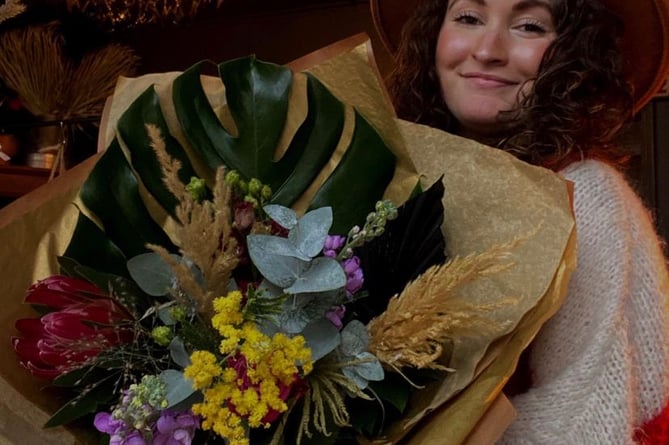 Maia Flowers
(Maia Smith)
At just 24 years old, Maia is proving you can be a top business owner at any age. 
She said: "I wasn't expecting to be top five, or even nominated, let alone win. I'm just completely amazed." 
Ms Smith began working as a florist at the age of 19 in London, opening a shop in Selborne in 2018. 
Her new shop in Petersfield has been open for only six months, but even in that short time she has clearly made an impact on the town. 
Ms Smith said: "Going from being a small, family-run business in a small village where we struggled to make ends meet, to now being Hampshire and Isle of Wight's best florist, is honestly something we never saw coming. We are so proud of Maia's Flowers and how far we've come."