On a wet Maundy Easter afternoon both shoppers and retail owners were delighted to see the Easter Bunny distributing chocolate eggs around Farnham.  
Every year Paul Adams of Branston Adams dons the bunny costume and roams the town surprising shoppers.
Some of the shops visited included Elphicks, Blue Bear Bookshop, Headcase Barbers, Rainbow Roar, The Optical Centre and even found time to pop in to visit us in the Herald office.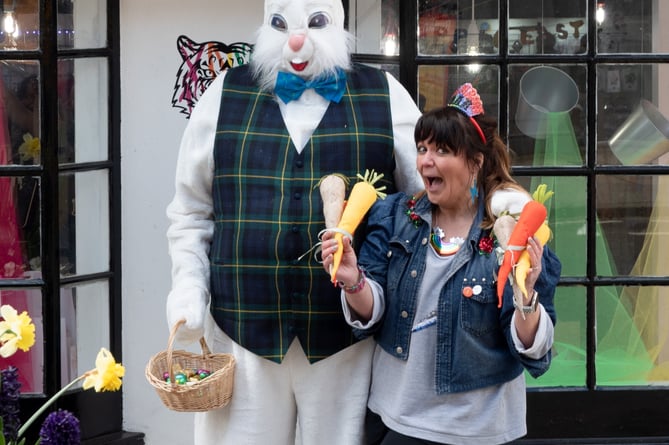 The Easter Bunny found the carrot of his dreams at Rainbow Roar
(Branston Adams)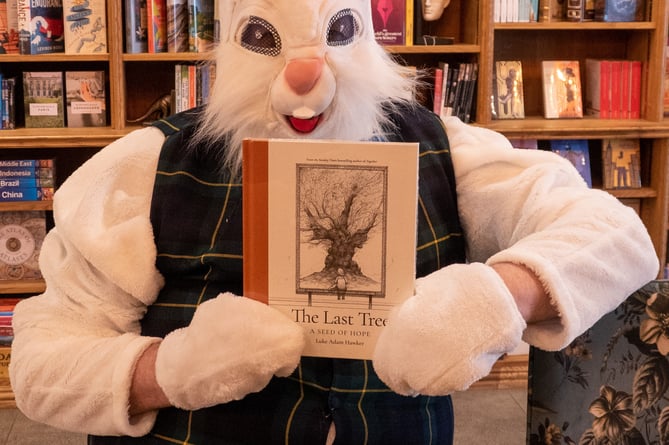 The Easter Bunny found his next favourite tail at Blue Bear Bookshop!
(Branston Adams)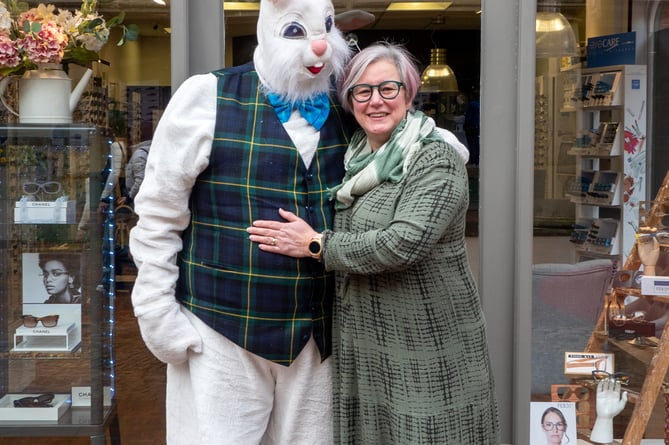 Looks like he wants to keep a clear vision for egg-hunting
(Branston Adams)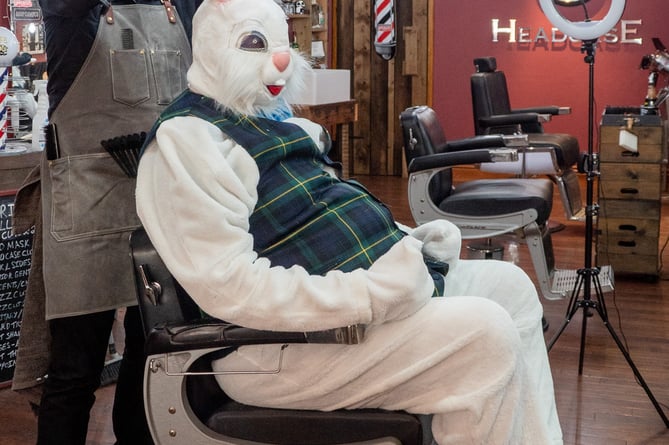 The Easter Bunny hopped into Headcase Barbers for a quick trim and some hare-styling tips
(Branston Adams)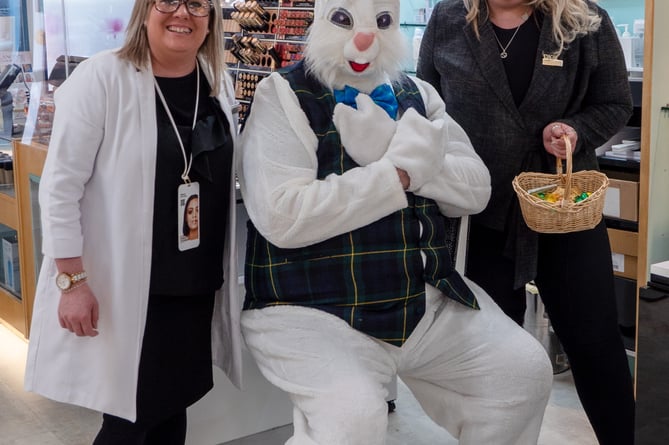 The Easter Bunny shopping for some egg-celent deals at Elphick's
(Branston Adams)